About Us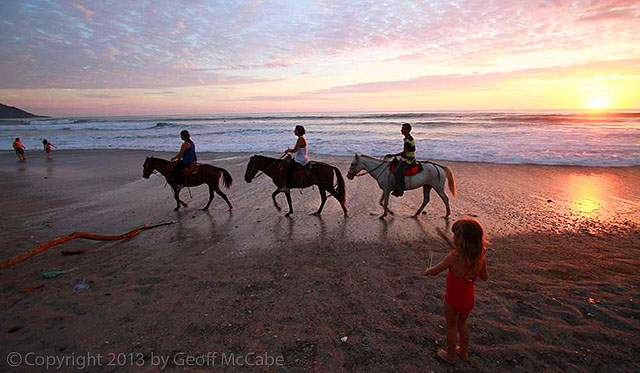 Welcome to Santa Teresa and Malpais, known to have some of the world's most beautiful beaches. Be prepared for rugged jungle beauty that extends from the mountains down into white sand beaches of crystal water. Voted by Forbes magazine to be some of the most spectacular in the world, these beaches are known throughout Costa Rica as the best of the best. Expect epic surfing during brilliant sunsets. (Check out the new Malpais Surf Guide.) Santa Teresa is also one of Costa Rica's hot spots for its restaurant cuisine. You will notice that the food here tastes amazing regardless of the price, since many surf-loving chefs have moved here from around the world, and have created their own restaurants to support their beach lifestyle.
The moment you arrive in the Santa Teresa / Malpais area, you'll feel you've discovered a special place, with a special charm and culture unique to Costa Rica. The vibe is often compared with how Hawaii or Santa Cruz felt 50 years, ago, only upgraded with monkeys and other exotic jungle life. Mal Pais and Santa Teresa have been late to develop, compared with other surfing beach towns here. All the Santa Teresa hotels are small, and there are dozens of them, along with B&Bs, rental villas, and hostels on the beaches, in town, and in the surrounding hills. As of this writing, there are still no large developments, no big condos, no casinos, no brothels, and no traffic. Yet, we have many modern luxuries that we cherish, such as Costa Rica's best sushi (from Japanese chef Koji), a Belgian-style bakery croissants, bagels, and chocolate eclairs, and frequent small-scale cultural events such as craft fairs, fire dancing, and fashion shows featuring local designers who live in the area, both Costa Ricans and foreigners.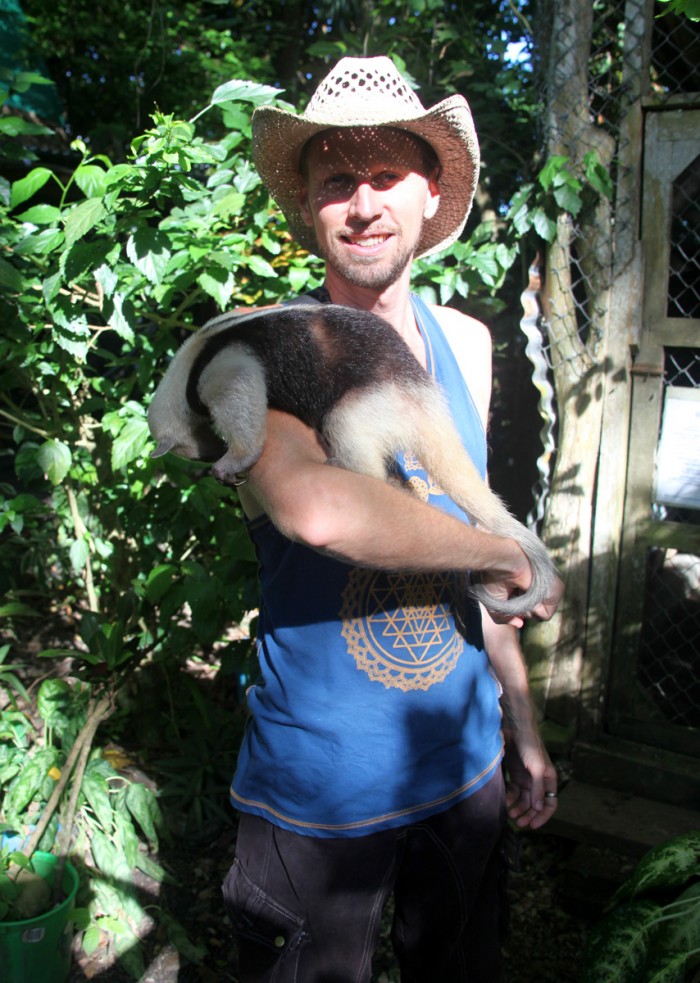 There are a few dozen beautiful villas, ranging from $100-$2000 per night, with unique designs, swimming pools, and most are either beachfront, within a short walk to the beach, or on a hilltop with panoramic ocean views. Most are owned by foreigners, who have built their dream homes, but don't live in them year-round. So they're available for travelers looking to experience Costa Rica's famous "Pura Vida" lifestyle.
Despite its growing popularity, this area still has many secret and uncrowded (or empty) surf spots, deserted beaches, and hikes to almost unknown waterfalls. This website will serve as your guide to what's best here, and how to find it.
About Me
I'm Geoff McCabe, originally from Seattle, Washington in the United States. I've lived in the Southern Nicoya Peninsula since 2004, when I moved here to escape "the matrix" as many of us refer to the rat-race life of our home countries. Since then I've been deeply involved in tourism, real estate, and trying to live the good life with surfing, yoga, and a sustainable lifestyle. I'm an avid photographer, and so nearly all the photos on Malpaisbeach.com are mine.