Honeymoons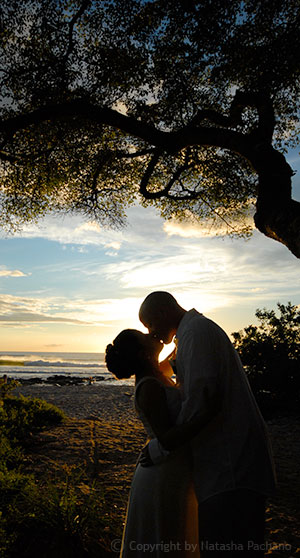 Marriages are made in heaven and honeymoons are planned on earth, but in heavenly places. Many couples prefer to go away from home, for an exotic holiday that will offer them an amazing and unique out-of-this-world experience and a chance for a little adventure. Beach destinations are the most popular choice among honeymooning couples, as nothing spells romance better than holding hands and going for long walks on the beach and watching the setting sun together. There are literally thousands of beach destinations to choose from for couples, however some places are more popular than the others.
One such popular honeymoon destination, and a good choice for heaven on earth, is Santa Teresa and Malpais, which are famous for having some of the most beautiful beaches in the world. Though these two are separate towns, they run together as one to make an incredible beach and surfing destination. These Costa Rican beaches of the Southern Nicoya Peninsula have the white sand shorelines and warm, clear waters. Apart from great beaches, this location also has dense rainforests that extend in to the lush mountains. These natural and rugged jungles, pristine beaches and coming close to nature are exactly what so many honeymoon couples seek; a place that is away from the hustle and bustle of their everyday life and offers peace and tranquility. This is perhaps the best way for newly married couples to start their new life.
The towns of Santa Teresa and Malpais are also home to some serene waterfalls surrounded by the dense rainforests that are relatively unknown. These beach towns offer a perfect surfing experience, so couples looking for adventure and adrenaline too will find lots offered here. Though the waters in Malpais are a little rocky, Santa Teresa has the perfect waters and huge waves for surfing and is often described as a surfer's paradise. For those who don't know to surf, there are various instructors and surf camps that will teach you the basics of surfing so you can indulge in a completely new adventure.
There are various spa resorts and luxury villas that offer you much more than your money's worth and hence a lot of couples prefer the seclusion and privacy that these resorts offer. Here are few of the best, uber-romantic honeymoon spots in Santa Teresa, Malpais, and Montezuma, that are preferred for their uniqueness and also because they are all breathtakingly beautiful.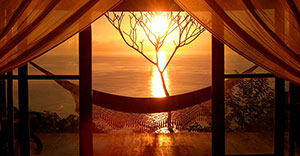 A new trend among honeymooners is to go on a health or yoga retreat together, as it's a great way to set the tone for a new life together. Anamaya attracts many recently-married couples because of its exotic beauty and beautiful private bungalows, such as the Bali Room, or Ananda Cabina. It's built on the edge of a cliff with a panoramic view of the ocean. Surrounded by tropical rainforests and the epic waterfall this small resort is in one of the best beach towns in the world, Montezuma. A unique characteristic of Anamaya resort is the fact that the focus here is on wellness and good health, hence they have yoga training and retreats, luxurious spa treatments and organic gourmet food. For those who are seeking to learn yoga, combining their holiday in this spa along with the yoga retreat is the ultimate thing to do. Also along with wellness Anamaya focuses on entertainment too and showcases fire dancers, circus shows and arranges the best local excursion tours for the guests. This will be a unique and exotic experience for honeymoon couples, which they can rarely experience elsewhere.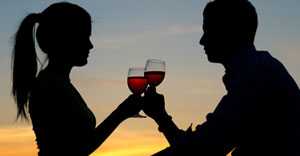 Located in Malpais, Casa Chameleon is an adults-only hotel, meant for honeymooning couples that are seeking the perfect romantic getaway. The packages here include a swimming pool aligned with a waterfall and an amazing view of the most beautiful sites of the rainforest and the ocean surrounding the Malpais region, personal poolside cabins for a special and relaxing experience and a demo of your favorite foods being cooked in an open air rancho restaurant. Most facilities in Casa Chameleon are made from natural materials like bamboo and volcanic rocks, which gives the place an exotic feel. You can also connect with your inner self and each other by practicing yoga in open spaces and basking in the glory of mother nature.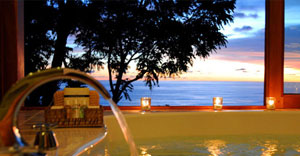 Another Ocean view resort located on the pacific coast of Costa Rica has a special appeal blended with its unique style that promises an unforgettable and special experience. A perfect blend of African inspirations, an unrestricted view of the ocean and the breathtaking tropical gardens that are surrounded by the dense rainforest, all this within just a stone's throw away from the beach makes Moana lodge the perfect and most tranquil location for a honeymoon couple. The ocean view restaurant/bar (The Papaya Lounge) allows their guests to have their meals on the beach while the waves break at your feet. No romantic dinner can get better than that. Especially wonderful is Moana's honeymoon suite, which is built high up on the side of a cliff, and has the best views in Malpais.
Playa Cielo
Surrounded with lush gardens and well-manicured lawns, Hotel Playa Cielo offers couples a perfect way to connect with the Nicoya Peninsula. Outdoor excursions are offered as a part of their packages thanks to the close proximity to the ocean, mountains and the forest. The rooms are well spaced out from the special salt water swimming pool, which is surrounded by beach beds that give you an option to sun bathe. The room's come with a lot of amenities that will ensure your stay is comfortable and relaxed. Plus, it has one of the only beachfront restaurants in the area, the Mexican-themed Habaneros. Couples on their honeymoon looking for a relaxed holiday along with some expedition will definitely live it up at Playa Cielo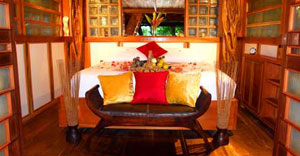 Located in one of the most clandestine and intimate parts of Santa Teresa beach and fronted by splendid golden sand, Red Palm Hotel can be termed as an artistic resort, which has an amazing infrastructure based on the works of some big artists like Monet, Antonio Gaudi and Frank Lloyd Wright. Along with the comforts that this place has to offer, you also get a private beach for a romantic walk and relaxation. They offer 67 various activities planned in and around the beach towns for the ultimate honeymoon experience.
Villas Hermosas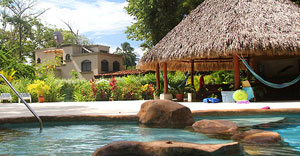 A small and tranquil resort with just four villas on offer makes your honeymoon a private and a customized holiday. This place is perfect for young families with kids and honeymooners due to the safety and comfort they offer. The USP of this place along with the comfort and safety is the swimming pool, which changes colors at night with spectacular night-lights. You also can participate in a communal BBQ or enjoy a personalized meal cooked by specially hired chefs. Villas Hermosas is on the prettiest beach around for walking hand-in-hand into the sunset. For many years, this has been the #1 hotel in the area on Trip Advisor, due to the incredible attention to detail and hospitality by the owners, who run it.
All these resorts located in the Southern Nicoya Peninsula of Costa Rica are some of the best honeymoon destinations thanks to the area's unique blend of sun, sand, surf, tropical rainforests ,and amazing food. They offer a wide variety of activities to participate in. The stroll on the beach and the setting sun add to the romantic element of the journey. This is what makes the quaint little beach towns of Santa Teresa and Malpais a great exotic hideaway for young couples on their honeymoon.