Wonderland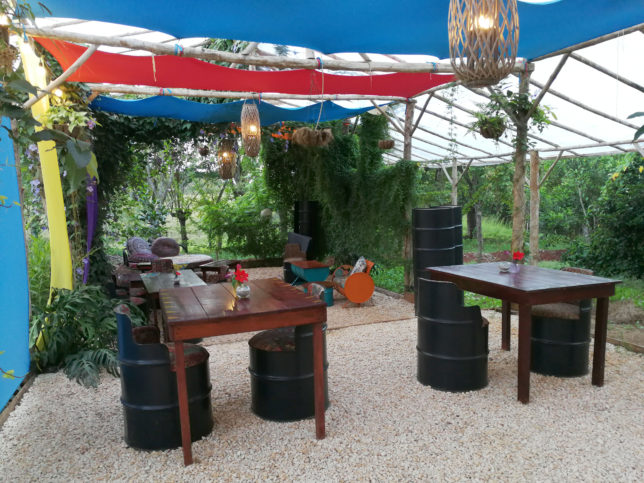 Restaurant
Wonderland is a unique experience… a farm-to-table restaurant with seating inside an active greenhouse! With delicious food, it has acquired many fans and is a great place to meet people who live in the area.
A Great Place for Kids
Located in an eco village a short drive from the beach, it has a playground for children, a kids pool (with a slide), farm animals, a big grassy area to run around on, and even a mini-zipline. Parents can let their kids run free here without worry.
Gift Shop
Owner Yasmin Tobon also has a small gift shop where she sells her hand-made clothing she designs, as well as various trinkets and stuff she finds around on her travels.