Transportation Guide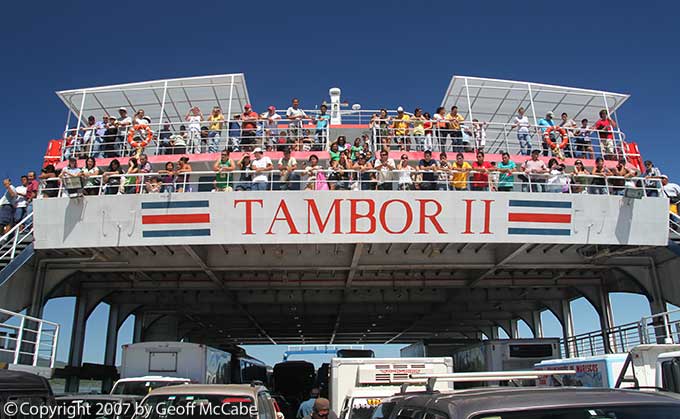 How to Fly, Bus, Drive, or Walk to St Teresa & Malpais
Contents (Choose One):
Renting a Car and Driving to Malpais: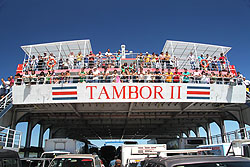 Some tourists prefer to kick off their Costa Rica experience with a good old-fashioned road trip, albeit a short one.  If driving is your preference, you will have to opt for a car rental, which will cost the same as taking the shuttle if you are with at least two other people.  There are a number of rental car companies in the area, but guests are cautioned to be very careful in choosing which ones to do business with.  Some companies tend to charge hidden fees, which would be a definite budget killer.Budget Car Rentals is a company wec an strongly recommend as it is known as an honest local business and somewhat of an institution in providing adequate transportation arrangements for tourists from all over the globe.  Budget is forthcoming about all the fees their charge and advocates the rights of customers.  In addition, it has two local offices that are very easy to locate.  From the airport, you can expect to arrive at the Puntarenas Ferry in about one and a half to two and a half hours, depending on your driving speed.  First time tourists are advised to take it slow and keep their speed below 40 miles per hour to avoid any accidents and/or getting lost.  There are visible signs everywhere so all you need to do is pay attention and keep you eyes on the road.
A Faster Way to Get Here!  If you haven't been to Costa Rica in a few years, you'll be happy to discover that a new road from San Jose to Caldera has been opened. You can take it to get to the ferry an hour earlier.   As of this writing, road signs have yet to be put up  so it is very important to follow these directions to the letter: 
From the airport, start driving West until you see a road exit for Atenas.  Take the exit and cross over tot he freeway to your left.
Drive on for about 2 kilometers (1.24 miles), then turn left between a soccer field and a blue building (local school).
The freeway in this area has no signage whatsoever so if (when) you get lost, be sure to ask for "La Pista por Caldera"
Drive on again for another 3.5 kilometers (approx 2 miles) until you see an overpass. 
Drive to the left of the overpass (not under it) just before the freeway, which should take you directly to the onramp. 
Get on the onramp and head West (to your right) and drive on straight all the way to the very edge of the Puntarenas Peninsula.
Turn right and drive on until you reach the Ferry line.
Ferry Schedule (2013)
Puntarenas to Paquera – 5am, 9am, 11am, 2pm, 5pm, 8:30pm

Paquera to Puntarenas – 6am, 9am, 11am, 2pm, 5pm, 8pm
To avoid any confusion or misunderstanding, you can call the Ferry line directly (2661-2084 extension 4) to inquire regarding the  departure times.  Keep in mind that the recording is in Spanish so you may need to get someone to help you translate the message. The official ferry website: Naviera Tambor
There are two ferries that shuttle tourists to and from the vicinity, one going to Paquera and the other is to Naranjo.  You should take the Paquera Ferry and upon arrival, drive left to Cobano (this should take about 45 minutes on average). If you take the wrong one, you can drive south for about 45 minutes to get to Paquera anyway, but don't try it in rainy season unless you have a 4WD vehicle.
From Cobano, go straight through towards the west, and follow signs to Malpais/Santa Teresa.
Flying to the Southern Nicoya Peninsula:
Flying here is a great idea. The flight is spectacular, especially the early morning flight, and well worth the ticket price just for the flight itself. It saves you 4+ hours of travel time too. You can arrange a rental car agent to meet you at the Tambor airport when you arrive also, to make everything very convenient.
Two airlines offer flights to Tambor, which is 45 minutes or so to Malpais and Santa Teresa.
Sansa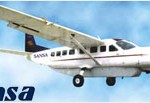 Sansa is really a very poorly run airline in many respects. They have the following problems consistently:

• Not great customer service… sometimes they don't even answer their phones.
• They don't post their flight schedule online, so you can't easily plan your trip. Example: at this moment they don't have any of their current or future flight times posted!
• They don't allow you to book your flights far in advance. For example, I just tested their booking engine and there were no flights scheduled for around Christmas, when everyone is booking now.
• Their online system often doesn't work right such as right now when I just tested it for writing this article.

Sometimes their flights are cheaper, but the real reason that people fly Sansa is that they're located in the International airport in San Jose, so for most people, it's much more convenient to catch a Sansa flight to their final destination.
The alternative airline is:
Nature Air

Nature Air is better in just about every way, plus they have nicer planes, except for one big factor, which is that they fly out of a regional airport in Pavas, in the middle of San Jose. If you're in San Jose anyway, then that can be very convenient. But for most travelers,

Note: A minimal fee of $5 is charged by Nature Air for their shuttle service from San Jose (SJO) airport to another airport nearby.   The shuttles depart at 6:15 am, 10:15 am, 12 noon, and 1 pm.
How Else can I get to Malpais?
Private Vehicle (Rented Car with a Driver) This transportation arrangement can be booked through Montezuma Expeditions and the rate ranges from $160-200, for a maximum of four people.  Each extra person will be charged another $25.   This is still a bargain considering it takes you all the way to Malpais without having to disembark and transfer to another vehicle.   In addition, the service can leave San Jose airport and whatever time you wish, giving you total control of your  schedule.Water Taxi– This is another way to go, which many first time tourists prefer because they get to experience Costa Rica intimately right off the bat.  The water taxi station is about an hour away from San Jose.  You will have to take a speedboat to Montezuma, which departs at 10:45 in the morning.  From the station, you will board the taxi,, which will take you all the way to Malapis.
Helicopter or Private Plane There is much to be said about riding in luxury and there is definitely nothing more luxurious than being flown in a chopper or private plane all the way to Malpais.  Those who are looking to get to Malpais in style and are willing to spare no expense, flying via helicopter or private plane is definitely a great choice.
VIP Costa Rica Charter Flights are available all year round (barring severe weather problems), and the rates are as follows:

By plane from San Jose non-stop to Tambor Airport:

$457 for 4 passengers
$1265 for 12 passengers

By Helicopter from San Jose to Tambor Airport

$1722 for 4 passengers
$2750 for 6 passengers
Jaco Taxi Boat This is a great option that many people don't know about. From San Jose you can take a bus to Jaco (Herradura to be exact) and from there, catch a super fast speedboat that will jet you across the Gulf of Nicoya to Montezuma in about an hour. If you time it right, you can probably get from San Jose to Montezuma in 3 hours total. The ride is really bumpy and can be wet, but it can be fun since you can see whale, dolphins, jumping rays, etc. They will wrap your luggage in plastic bags so it doesn't get wet. Jaco isn't a great place, but many travelers coming here also like to go to Manuel Antonio or locations south of there, so the taxi boat can be a fun and time-saving way to get around Costa Rica.
Other Travel FAQs:
Are the electrical outlets in Costa Rica the same as those in the US and/or Canada?
Yes. Your gadgets are safe to be used/charged while in Costa Rica.
Are there any ATMs in the general vicinity?  What currency should I bring when traveling to Costa Rica?
US dollars would be preferable because it is accepted anywhere in the country.  Businesses as well as locals are aware of the current exchange rate so you need not worry about making any cash transactions while in-country.
It would also behoove you not to bring traveller's checks because most establishments here do not accept them.  In addition, credit cards are also not a good idea because they are not accepted in most establishments, even restaurants and certain hotels. In short, cash is king in Costa Rica so bring lots of it and leave your plastic at home.
There are ATM machines in downtown Montezuma which dispenses US dollars as well as Colones, which is the local currency.   There is also a bank in Cobano, which is about 20 minutes away from Anamaya Resort by taxi.
Health Concerns: Potable Water, Malaria, and other Potential Hazards
Compared to most other countries in Central America, Costa Rica has a much safer and cleaner water supply so you can rest easy knowing that you will not contract any water-borne diseases like Cholera.  In addition, cases of Malaria in the country are very rare so you do not need to get shots prior to visiting Costa Rica and any of its towns.   As for potable/drinking water, there is plenty of it in most towns, especially those where business establishments (i.e. hotels, resorts, etc) are located.  At Anamaya, the water comes from our own well, which is well maintained and guaranteed clean for the benefit of our staff and guests.  If you are in any doubt at all, you can always opt for bottled water, which is available in abundance in most areas.
Safety Concerns: Crime Rate and Wildlife
 Costa Rica is among the safest place not only in Central America but the rest of the globe.  While there are petty crimes involving locals (i.e. theft and carjacking), more serious crimes such as kidnapping, rape, murder, almost never happen.  The people of Costa Rica are peace loving citizens and they all try to welcome tourists (especially foreigners) with open arms.  However, tourists are still advised not to leave their valuables unattended.  It is also a good idea to leave expensive items at home, i.e. jewelry, high-end gadgets, and many others.
Costa Rica is known to be the home of some of the rarest and most interesting creatures in the world.  However, as far as poisonous snakes, scorpions, and deadly arachnids, you can rest easy.  There are several species of scorpions in Costa Rica but none that are seriously life threatening.   In fact, you will find that the wildlife in this country is more entertaining than scary. The Southern Nicoya Peninsula has very few poisonous snakes, so if you're particularly "ophidiophobic" (scared of snakes) then this is the best place in Costa Rica for you.