Amor de Mar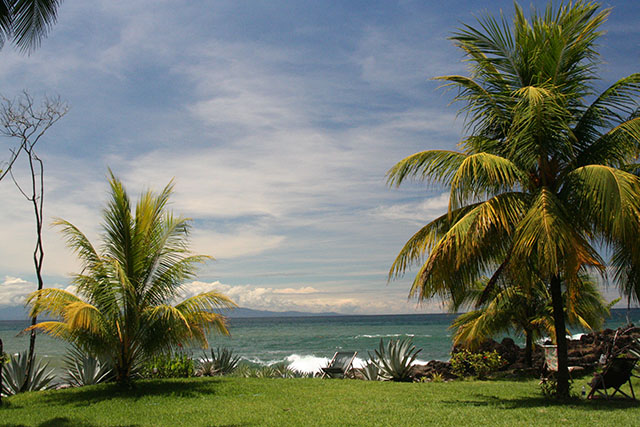 Selected by many like one of the best hotels in Costa Rica, this idyllic hotel is located in the end of the Peninsula of Nicoya, in the wonderful beaches of Montezuma. Amor de Mar is an hotel boutique with 11 charming rooms and two houses with ocean view with an impressive architecture. This hotel becomes one with the nature since the river that passes near the property, behind the hotel provides beautiful natural swimming pools like natural spa!
One of the most important points in the hotel is its artistic architecture that uses fine wood that increase the beauty of the place. A few steps from the hotel you'll find the town of Montezuma, a hip town with Bohemian air where can leave for a stroll, eat or a calm funny night. Also in the hotel a friendly multicultural atmosphere is lived where English, Spanish, French and German is spoken.
Amenities
• Rooms with fans, safe deposit box, a/c, wifi, private and share bathrooms, warm water, fridge, ocean views.

• House Moon until for 6 people, 1 large airy room upstairs with 1 queen size bed + 1 single bed, 3 smaller bedrooms downstairs, (2 with 1 single bed each, 1 with double bed), big bathroom with hot water, fully equipped kitchen, safety box, porch and balcony with ocean view. Everyday maid service included.

• House Sun until for 4 people, 2 story house with large airy room upstairs. With two queen size beds upstairs and daybed on the balcony. Large open living room and fully equipped kitchen downstairs, bath with hot water, safety box, large porch with ocean view. Everyday maid service included.

• Restaurant with overlooking ocean view, who offers homemade bread and jam, yogurt, fresh tropical fruit, fruit juices, egg dishes, european style open faced sandwiches and crepe are prepared fresh daily.

• Pool located in front of the hotel made it with lava rocks large enough for swimming and there's a little colorful fishes in it.
Contact Amor de Mar