Curú National Wildlife Refuge
Curú national wildlife refuge and park in Paquera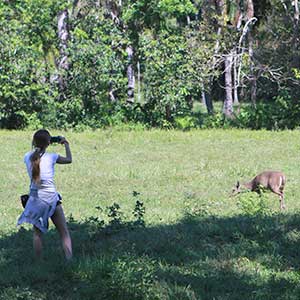 Curu National Wildlife Refuge in Costa Rica is one of the most beautiful places to visit when spending time in this lush island nation. Positioned on the southern Nicoya Peninsula in northwest Costa Rica, the country's first private wildlife refuge is absolutely teeming with all different kinds of life for visitors to enjoy. This wildlife refuge offers its visitors easy access to viewing some of the most hard to find species in the world today, including a wide range of rare monkey species. Some of these monkey species that can be viewed at Curu National Wildlife Refuge include Spider Monkeys, Scarlet Macaws, Howler Monkeys, White-faced Monkeys, and more. Curu is also home to a wide range of tropical bird species and migratory birds, which make for a stunning spectacle when viewed in this iconic Costa Rican wildlife refuge. For the benefit of travelers everywhere, some of the attractions and reasons for visiting Curu National Wildlife Refuge will now be introduced and discussed briefly.
Attractions at Curu National Wildlife Refuge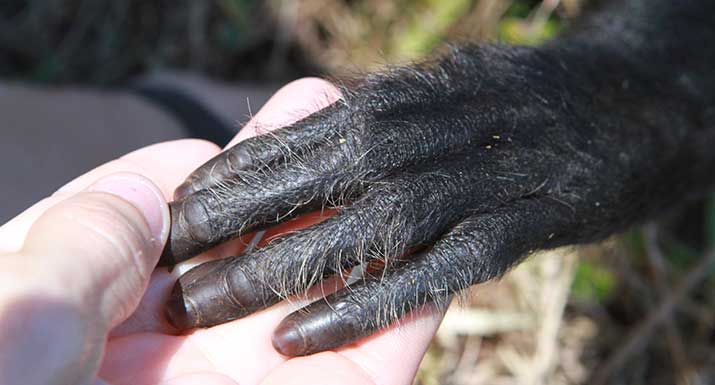 The attractions for visitors to enjoy at Curu are widely varying, since this wildlife refuge is home to such a variety of different ecosystems, plants, and animals. Curu wildlife park has some of the most beautiful beaches of anywhere in the world, and visitors to the park tend to enjoy the lush tropical beaches and warm waters of the ocean during their stay. Swimming among the brightly colored fish and other marine wildlife can be a great activity to engage in while visiting the beaches of Curu National Wildlife Refuge. The coral reefs present in the waters of Curu are another major attraction for visitors of this wildlife park, and scuba diving/snorkeling through these reefs is something that brings in a lot of visitors to Curu. The incredible multitude of brightly colored tropical birds accent the views in Curu National Wildlife Refuge; some of the bird species include parakeets, parrots, motmots, vultures, herons, osprey, hawks, pelicans, and many more. Curu is an outstanding destination when it comes to bird watching, and it is for this purpose that many visitors make their way to Curu wildlife park. Another highly popular activity available to visitors of Curu National Wildlife Refuge is a day trip visit to the Tortuga Islands which departs from the wildlife refuge.
Cabins and Lodging for Visitors of Curu National Wildlife Refuge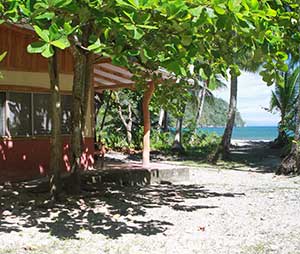 Visitors to Curu wildlife park who wish to find overnight accommodations can stay in one of the basic cabins in the park. These cabins are solar powered, and are located along the peaceful Curu bay and beach. Situated within fifty meters of the ocean, these cabins offer visitors a stunning view of the ocean along with easy beach access. These cabins are highly modernized, and offer an outstanding degree of comfort for guests who decide to stay in one of these cabins for a period of time. Staying in one of these cabins can turn out to be ideal for wildlife viewing, since they are immersed in the environment shared by so many different plants and animals. While some visitors to Costa Rica may prefer to stay in a beach town such as Malpais or Santa Teresa, they will likely not be exposed to as much wildlife there as they would be while staying in Curu National Wildlife Refuge.
More Details
Curu Park Costa Rica – Montezumabeach.com information