Florblanca Resort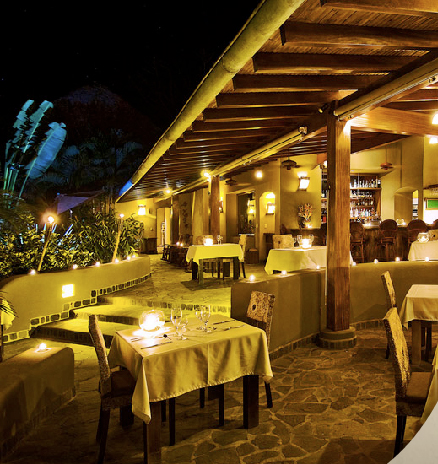 Located on the Santa Teresa beach, the hotel captures the tropical essence and wilderness of the region through by offering guests a heady nature retreat stay complete with striking gardens, easy access to the beach and a secluded setting. There is the warm, clear sea that invites guests to enjoy the balm breeze and perfect surf breaks of Santa Teresa. Everyone from honeymooners (who will enjoy their stay at the ultra private and romantic villas) to surfing enthusiasts in search of the perfect breaks to large families looking to gather together for never ending fun, this property caters to all. It is a great option for destination weddings, honeymoon, family reunions, yoga retreats, surf retreats and more.
Accommodation and Amenities
Florblanca Resort has just completed a major remodeling project on each of their private villas. All the fabrics, furniture, pillows and accent decor has been updated to incorporate brighter earth tones with a greater modern feel, mixed with a touch of quaint Latin flair.
Their seven one bedroom and three two bedroom deluxe and superior villas are housed in the jungle and designed with a calm grace that emphasizes local arts and crafts. Each individual villa offers seclusion while looking into the area's colorful tropical vegetation. Each one features a spacious open air living area with comfortable seating, complemented by a hand-made Costa Rican hammock for two, suspending at the dramatic opening to the verdant green forest. The bathroom is inspiringly designed in a garden setting and the air conditioned bedroom is fitted with a king size bed decorated with luxurious linens. The second bedroom in the two bedroom villas has two twin beds and a day bed.
Florblanca's Deluxe Villas I and II are located with a direct view to the beach and present striking views of the mesmeric Pacific, just a minute's walk away. Villa 11 our "Honeymoon House" offers the ultimate privacy, personal beach access, and a beachside palapa for easy napping. The upstairs king bedroom windows open into the nearby surf from a floral canopy sun deck.
Though no amenities can compete with the natural beauty of Santa Teresa's shoreline or the surrounding gardens, Florblanca makes a great attempt. Their pristine waterfall pool is an inviting spot for guests to relax. Though nestled in the Costa Rican jungle, the property strives to offer a long list of amenities to make Florblanca as comfortable and easily accessible as possible. They include a fully equipped air-conditioned fitness center, a business center, complimentary wifi throughout the hotel, surfboards, boogies boards and beach cruisers. Each villa offers a stocked mini bar with snacks and refreshments, and a security safe to keep guests' valuables.
You can also visit their in-house spa – The Spa Bambu, which is an experience of sheer indulgence. They feature a full list of luxurious services, including various types of massages, aesthetics and couples packages. Florblanca's Fitness Center is located adjacent to the spa, and is fully equipped with a variety of work out machines. The center includes full cardio, free weights and Cybex machines and is air-conditioned.
Their open-air yoga studio faces the Pacific Ocean where they offer complimentary yoga classes and Pilates instruction sessions for guests by their internationally trained instructors. Private sessions can also be arranged on request. Florblanca's fully equipped Pilates studio provides a vibrant space to stretch and lengthen your body with the use of their Balanced Body Cadillac, Reformer, Wunda Chair, and the Spine Corrector. Florblanca's concierge is open daily and can make arrangements of various tours and excursions available in the region.
Contact Florblanca Resort
Website – http://www.florblanca.com/
Telephone – 1-800-685-1031
Facebook – https://www.facebook.com/FlorblancaResort
Photo Gallery