Malpais Real Estate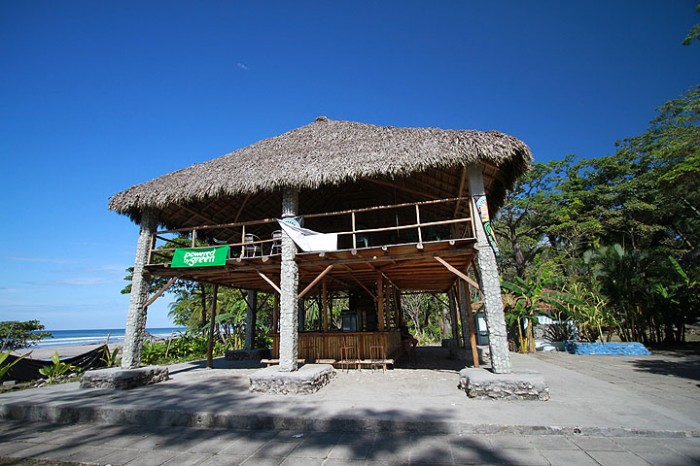 Malpais, Santa Teresa, and Montezuma have seen an average price increase in real estate of around 20-25% per year for the last ten years until the financial crisis, when it leveled off, and some prices have dropped. There are still many sales, but perhaps one third as many properties selling as before. Everyone expects prices to come back, because the area is so desirable, so most people haven't lowered their prices.
Not only was the Malpais area voted "one of the top ten most beautiful beaches in the world" by Forbes Magazine, but several A-list celebrities have purchased land and have built or are building the dream houses. People who have travelled extensively througout Costa Rica often pick the area as their favorite for a variety of reasons – extreme beauty, excellent restaurants and local culture, top-notch surfing, abundant wildlife, etc. For investors, it represents a great value, because it's a narrowing peninsula with low mountains, creating a natural scarcity of good ocean view building sites – and thus a real value in the land, unlike many other parts of Costa Rica that have the potential of tens of thousands of building sites.
When searching for land, remember you need four key things: Title, Water, Access, and Power. There are few or no laws regulating real estate or protecting you. Sellers are not required to disclose problems with their properties. It's up to YOU, your realtor, and especially your lawyer (who may be motivated to make sure the deal closes instead of protecting you) to dig up these problems, along with your realtor. You MUST have a good attorney when buying land. Contact me for a recommendation of a couple of options who speak English, are honest and will protect you. Do NOT use the seller's attorney unless you check with me or someone you really trust first. That's how almost everyone gets screwed. Be careful or you might end up with a piece of land you can't get a building permit for, isn't titled, or has other major problems making it almost worthless.
Check out Solar Vistas – the first Costa Rica eco-community in the Malpais/Santa Teresa/Montezuma area! I'm extremely excited by our new development, combining the best of permaculture, green building, and sustainable living concepts to make this amazing place the first of its type in the country. I have two partners for this, and we're currently selling seven lots to the first two buyers who want to join the community. After that, we plan to build our eco-houses for the other lots. If you're interested in Solar Vistas, or just want to find out how you can build your own tropical eco-house, check out the Solar Vistas website, which has a ton of information about tropical green building, as well as links to the many suppliers around Costa Rica who can help you to help build a more sustainable world.
Tropisphere Real Estate Company
I'm one of the owners of Tropisphere real estate. We are very active in our community, helping to fund the rebuilding of local schools, support health care centers, conservation programs, children's environmental education, etc. We are a popular company, and have agents in Santa Teresa and Montezuma, and plus we have more properties than anyone else. You can read more about what we're doing, and browse through our listings here: Malpais Real Estate or contact me directly:
Malpais Real Estate
Geoffrey McCabe
Email: Email Geoff
Phone: +506 8844-4726