Malpais Topographer / Santa Teresa Topography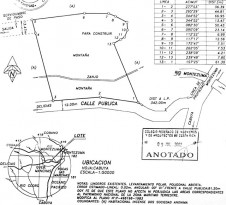 Are you looking for a Malpais or Santa Teresa topographer to measure your property/lot? Do you want to subdivide your lot into smaller lots?
I've been working in real estate for 8 years in the Malpais/Montezuma/Santa Teresa area, and have worked with many topographers. Most make a lot of mistakes, don't return calls, don't use email, and cause you a lot of grief.
Finally I have found some really great topographers who know the area and don't make stupid mistakes. They're frequently in the area and I highly recommend them.
Please email me ([email protected]) and I'll refer you to them. Tell me what you're looking for as well and I'll give you some basic lessons – topography 101 – for Costa Rica.