Giuseppe Morisco – Private Chef and Catering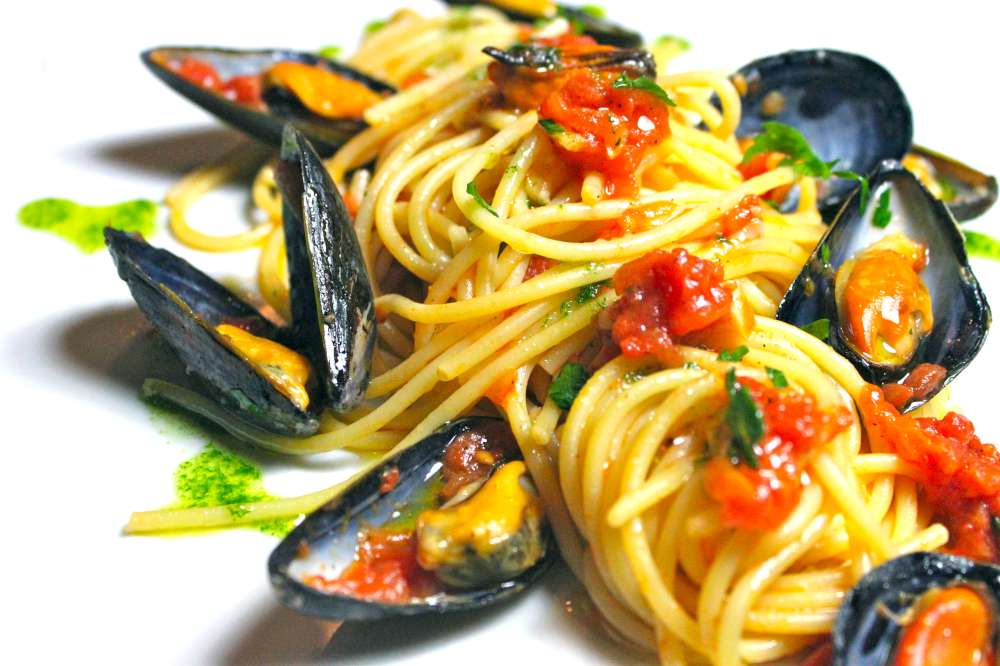 Editor's Note: Giuseppe is awesome! You will be very happy with his food and servie!
A skilled Culinary Professional, recognized for a comprehensive knowledge of authentic Italian cuisine, mostly know as a top 10 contestant on Masterchef US Season 2, a competitive cooking realty show, co- hosted and co-produced by Chef Gordon Ramsey. He currently lives in Santa Teresa, Costa Rica with his wife and son where he shares his knowledge and passion by giving cooking classes, demonstrations and hosting exciting culinary vacations- Food Lover's Retreats.
In his cooking classes, and his cuisine, Chef Giuseppe marries together traditional Italian cooking principals, with the freshest and best local produce- "Simplicity is the beauty of Italian cuisine and the recipes I create in Costa Rica follow that simplicity. I love the fish and seafood here. They are so fresh – you cannot go wrong".
Some of Giuseppe's other culinary accomplishments include various cooking demonstrations focused on authentic, traditional Italian cuisine, guest appearances on Chef Genius Series and special events at the Kenmore Live Studios in Chicago, Chef Judge at the first Casa Barilla Authentic Italian cooking competition during Barilla's Summer of Italy, guest chef in MasterChef Cooking Classes, taught at Le Cordon Bleu in Chicago and opening of Morisco Ristorante ,a new upscale italian restaurant in Davao City, Phillippines in February, 2013.
When Chef Giuseppe Morisco was eliminated from the Masterchef season 2 finals, Gordon Ramsey said of him "Your passion (for cooking) is extraordinary and your heart is one of the biggest we have ever seen in this competition"
Costa Rican Fusion Menu
"My very favorite thing about putting together a menu while living in Costa Rica is that I can pick a coconut, papaya, banana, mango, starfruit or a spicy chile straight from my garden! So, I am very excited about serving the dishes from this menu as most of the ingredients used here are grown and produced by me or the local farmers or caught by the fisherman in the neighboring town of Malpais" – Giuseppe
STARTERS
Asparagus wrapped in smoked salmon
Grilled Calamari with Green beans, potatoes and basil pesto
Avocado Carpaccio with pears and ricotta
Spicy veggie hash with sweet potatoes, peppers and corn
Farmer's Market Salad
Mango & Avocado Chicken salad with chili lime vinaigrette
Fresh mozzarella & shredded kale salad with basil & sun dried tomatoes
Apple and green kale chopped salad with blue cheese and raisins
Melon and baby spring greens salad with melon, avocado and walnuts and lime vinaigrette
Grass Fed steak salad with tomatoes, green beans, onion and lettuce
Garlic sautéed cauliflower
Roasted root vegetables with fresh thyme
Roasted red beets
Roasted sweet potatoes
FISH
Tuna Carpaccio with red & yellow sweet peppers and grilled lime
Tuna, Mahi Mahi, Red Snapper or Grouper Ceviche
Crusted Yellow Fin Tuna with Pomegranate vinaigrette
Mahi Mahi Filet served over cucumber & dill vinaigrette
Grilled red snapper with mango, avocado and chile salsa
Red snapper with caramelized and braised onions
Salmon on a cucumber crown with Crème Fraiche dill sauce
Whole baked lobster served with a mango salad
Mahi mahi with pistachio pesto and sweet potatoes
MEAT
Pork Chops with herb butter sauce
Other meat entrees available upon request
SWEET and REFRESHING
Melon salad with mint & ginger syrop
Exotic bomb fruit salad – pinapple, banana, kiwi, passion fruit, mango, coconut and white rum
Limoncello granita
Mango granita
Coconut granita
Chocolate spumone
Layered coconut & Mango Mousse
Authentic Italian Dishes
"This is what I grew up with, what my grandma and mom cooked and what truly shows who I am as a chef. My goal in presenting any of my signature dishes is to transform you to my home town of Bari by keeping the flavors and aromas authentic, but putting my own twist on them with small details and presentation. Buon Apettito!" – Giuseppe
ANTIPASTI- Appetizers
Insalata Caprese Layers of fresh sliced tomatoes, grilled zucchini and Buffalo mozzarella
finished with reduction of balsamic vinegar
Insalata di Mare Seafood salad with shrimp, octopus, cuttlefish and calamari marinated with olive oil, celery, parsley. Served cold
Bruschetta al Pomodoro Grilled Italian bread topped with tomato, fresh basil and Buffalo mozzarella finish
with reduction of balsamic vinegar
Antipasto all' italiana assortment of cheeses, deli meats, olives, sun dried tomatoes and roasted sweet peppers
Involtini di zucchine – Zucchini Roll ups with smoked cheese and ham
Parmiggiana alla Pugliese Sliced eggplant breaded and baked to perfection with fresh tomato sauce and imported Parmigiano Reggiano
Grass Fed Beef Carpaccio with arugula, cremini mushrooms and truffle oil
Carpaccio di Polipo – octopus
Carpaccio di Tono- Tuna with a lemon vinaigrette
Prosciutto con Melone
PASTA
Tagliolini all' Aragosta- homemade pasta with fresh lobster
Tagliatele Spinaci panchetta e Tartuffe – spinach, panchetta and black truffle homemade pasta
Linguine ai Frutti di Mare Sautéed with shrimp, calamari, white wine, garlic
and fresh tomato sauce
Linguine al Tonno Sautéed with fresh yellow fin tuna, capers, green olives, onion, garlic and
Penne alla Crudaiola Tossed with fresh tomatoes, basil, garlic and topped
with Parmigiano Reggiano
Spaghetti con gamberoni- shrimp
Spaghetti al pesto di pistachio
Orechiette al Ragu
Orechiette con Cime di Rape- another southern italian traditional dish, typical to my home town, Bari.
Pasta Carbonara Sautéed with onion, panchetta, tossed in beaten egg yolks
and Parmiggiano Reggiano
Ricotta and Spinach ravioli with a sage butter sauce
fresh tomato sauce
SECONDI- ENTREES
Fish of the day al Cartoccio
Aragosta con sughetto – baked lobster flambéed with brandy finished in a butter ,garlic lemon sauce served with a side of homemade tagliatele
DOLCI
Tiramisu Layers of lady fingers dipped in espresso and mascarpone cheese
Profiterole Puff pastry filled with vanilla custard and covered with chocolate
Affogatto Vanilla ice cream served with 2 shots of espresso
Zuppa Inglese Sponge cake soaked in rum with layers of chocolate and vanilla custard
Creme Brulee
Chocolate Lava Cake
http://foodloversretreats.com/press/
Pricing is $ 300 flat fee for four course dinner up to 4 people not including food cost and each additional person $ 65. We will meet for a menu consultation in person at no extra cost. Autographed photo of Chef Giuseppe included.
EXTRA SERVICES
Fresh Pasta making cooking classes
Cooking demonstrations
All day, customized meal options
Professional Photography during events
Flower arrangements
CONTACT INFO
Website: http://foodloversretreats.com
Facebook: www.facebook.com/giuseppemoriscomasterchef
Videos: http://foodloversretreats.com/press/