Scuba Diving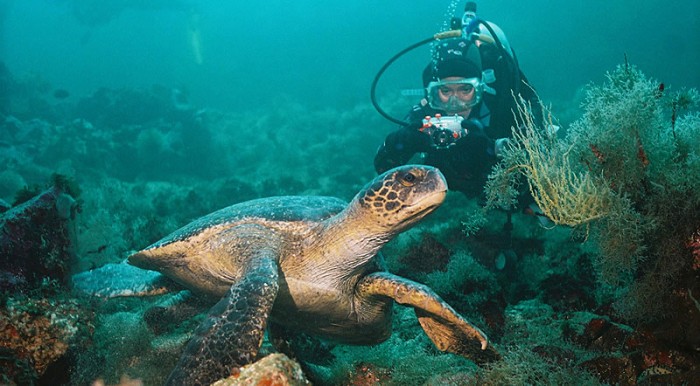 Options for Scuba Diving near Santa Teresa & Malpais
Costa Rica is world renown for being one of the best destinations to scuba dive. If the thought of diving in warm, crystal clear water teeming with tropical fish appeals to you, then read on to discover the basics of Scuba diving in the tropics.
The best spots to learn how to scuba dive: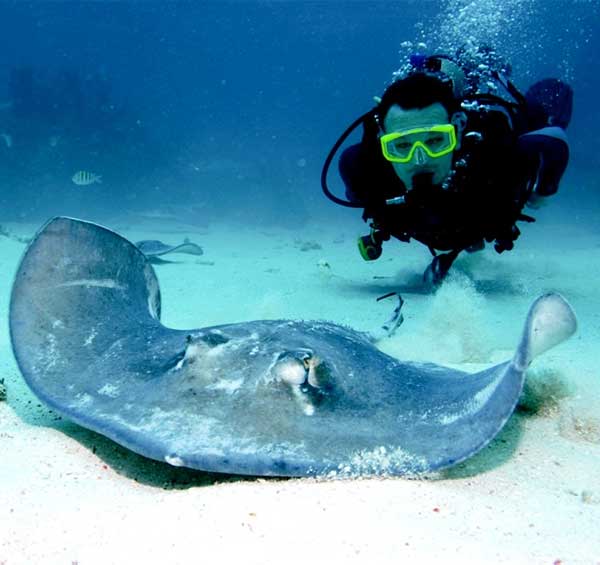 If you're keen to explore Costa Rica's beautiful coastline you may want to consider spending a few days in a small coastal town as you'll have more opportunities to spot wildlife than if you visit an area that is overpopulated with tourists. If you're searching for small coastal towns that offer qualified diving instructors, you'll be able to dive from Malpais or Santa Teresa. Hover, neither town has its own dive shop, because there's no diving here. Scuba Divers go to Montezuma, Tambor, or Curu, where the water is calmer.
Malpais and Santa Teresa have a great snorkeling spot at Playa los Suecos, which is located at the southern end of the Malpais beach road.
For scuba, however, there are a couple of dive outfits in the general area that will take you to some spectacular locations.
Tortuga Island is known for its beautiful beach and hordes of tourists, but the waters in the area are great for scuba diving. You can see whale sharks, dolphine, whales, octopus, white tip reef sharks, and large schools of fish.
The Gulf of Nicoya is the only place in all of Central America that has THREE shipwrecks. Costa Rica shipwrecks that are suitable for diving occur in very few places in the country, so if you're into wrecks, this is the best opportunity in the country to see them.
There are also great dive spots around Tambor and Montezuma in various rocky reefs and coves, as well as a great spot off Cabo Blanco.
Montezuma – The Tortuga Dive Club – Dive with my personal favorites!
Curu Park – Curu Reserve has its own divemaster and shop there on the beach, and it's very easy to get out to the shipwrecks or Tortuga Island
Tambor – Ballena Blanca is the diving outfit there, accessing all the area's best dive spots and wrecks.
Scuba Diving Retreats:
Short Scuba Diving Video at Tortuga Island
Scuba diving basics for beginners:
1. Make sure that you're certified to dive in open water
Contrary to popular belief, you can't just hire diving equipment and dive into the ocean. If you've never been scuba diving before, you'll need to book a lesson with a qualified instructor (such as a PADI or CMAS certified divemaster), who'll teach you the basics of scuba diving in the tropics. After a short lesson you'll be given a short practical test to ensure that you're able to scuba dive confidently.
2. Dive with a qualified instructor
Scuba diving alone isn't recommended, even if you have previous experience diving in other destinations. Not only will an experienced scuba instructor keep you safe but they'll also be able to show you the best diving spots, where you'll have a high chance of seeing schools of colorful tropical fish, stingrays and octopus.
3. Make sure you have a diving buddy
If you're diving in a group, you'll be required to pair up with a diving buddy. Throughout the duration of your dive you'll be required to stick with your buddy, so that in the event either one of you gets into trouble the other will be able to inform your instructor.
4. Make sure that you know your hand signals
If you experience difficulty underwater, it's crucial that you're able to communicate with your instructor or divining buddy. As you're unable to talk underwater, you'll have to use a series of hand signals to indicate whether you're ok, want to dive deeper or want to rise to the surface. If you've booked your dive through a reputable diving instructor they should run through each hand signal before you enter the water.
5. Don't touch coral reefs or wildlife
Although it may be tempting to touch the wildlife you see, doing so may not only be dangerous but may harm both the creatures you touch and their environment. Unless your instructor informs you that you can touch something underwater, its best not to.
So what are you waiting for? The sooner you start planning your dream vacation to Costa Rica, the sooner you'll be able to explore Costa Rica's beautiful coastal towns and scuba dive in some of the clearest stretches of water in the world. Just remember never to scuba dive alone and to make sure that you're certified to dive in open water!
More local information about Scuba Diving
• Scuba Diving in Costa Rica – Costarica-scuba.com has all the information for the country
• Montezuma Scuba – Lots more information about local diving and dive sites
• Scuba Diving Map – Map of scuba sites in the Southern Nicoya Peninsula