Pranamar – Rainbow Family Yoga Retreat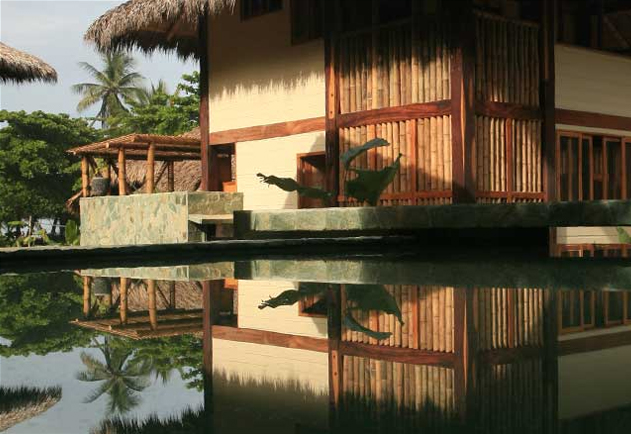 Rainbow Family Yoga + Surf Rejuvenation Retreat
with Saul David Raye
and special guests Marianela Ortiz and Juampa Barahona
Start Time: Sunday, July 25, 2010 at 10:30pm
End Time: Saturday, July 31, 2010 at 1:30am
Location: Pranamar Villas & Yoga Retreat
Price: $500 for locals, which includes all the yoga activities.
A week of Sacred Gathering, Yoga, Healing, Ecstatic Music, Kirtan, Meditation, Heart Wisdom Teachings, Ceremonies, Dance, Relaxation, Beach Time and SURFING !
Join Saul and special guests for this summer healing retreat in the peaceful paradise of Costa Rica. Saul's retreats and workshops create a powerful space where healing, transformation and celebration arise naturally. Coming together in community with deep intention, on sacred land, creates powerful healing energies for ourselves and for mother earth. In the journey of life, we all need time and space to heal and re-connect to our being and re-kindle our inner fire. This retreat will allow the time, space and support to reconnect your body, mind + spirit. It is a sacred time to explore living more deeply from your heart and spirit in connection to all of life.
Retreat Includes:
* Daily Mind Blowing / Heart Opening Atma Yoga classes
* Afternoon Moon Practice ~ restoratives, yin, pranayama, meditation
* Daily Meditation
* Daily chanting, singing, dancing and laughing
* Ananda Kirtan ~ Ecstatic Chanting
* Ananda Ritam ~ Yoga Dance Experience
* Sacred Healing Ceremony ~ 108 Gayatri Mantras
* Beach Time ~ swimming and surfing !
* Vegetarian breakfasts
* Healing Council Circles
* Time to relax, unwind, find your natural rhythm AND ENJOY !
* Massage & Healing work, available at extra charge
* Surfing lessons, available at extra charge
All ages welcome for this gathering.
About Pranamar Resort
Pranamar Ocean Front Villas and Yoga Retreat is a private, environmentally conscious oceanfront hotel resting on the picturesque beach of Playa Santa Teresa that offers guests natural beauty and modern comforts in a warm, fascinating and unusual ambience. Along with world-class surfing conditions and top-notch Yoga sessions, the property also offers numerous other activities and adventures.
The hotel provides a variety of accommodations to cater to the requirements of a variety of travelers. Their elegantly appointed two-storey villas built around a free-form saltwater pool have relaxing independent lounging areas, tropical gardens and offer spectacular sweeping views of the ocean, while the ecologically-constructed bungalows offer uncomplicated natural vistas with balmy breezes, sprawling decks and panoramic ocean views. Pranamar  also has an aesthetically designed open-air restaurant and tea lounge that specializes in organic, delicious cuisine using fruits and vegetables, local ingredients , seafood and organic meats.
The earthy Pranamar Villas and Yoga Retreat are the creation and vision of years of experience and passion from a diverse range of people belonging to different backgrounds. Their extended family is a potpourri of several cultures and nationalities and interests, and they all work together as a close knit eco passionate family.
The earthily yet elegantly designed villas, created out of Costa Rican hardwoods, bamboo and featuring abundant windows and doors, allow guests to enjoy the natural and oceanic views in an idyllic, private setting. Each two-story villa features two air-conditioned bedrooms, two bathrooms, a living room and plenty of decks and terraces.
If that's not enough, finely appointed granite stone tubs encircled by tropical vegetation gives an unusual finish to their open-air bathrooms. Adorned with imported, hand-crafted Indonesian furniture, the villas exude a relaxed, intimate vibe complemented by the natural surroundings. All Pranamar's four poolside villas include a personal pool entrance, 2 air-conditioned bedrooms, fans, screens, small bar fridge, garden bathroom with granite stone tub, laptop-size security safes, Wi-Fi, and 2 king beds or 1 king and 2 twins. The two oceanfront luxury villas sit directly in front of the beach, offering sweeping views of Santa Teresa's famous tangerine sunset. They also come with a full kitchen, sprawling verandas and comfortably spacious rooms.