Catering and Private Chefs
Santa Teresa, Montezuma, and Malpais have incredible restaurants, so you can expect to be able to easily arrange the catering for your wedding. In addition, there are many chefs that do only catering for special events such as weddings, and many of them are excellent. For the most part, the the caterers will provide the food and chef, but your location, be it a hotel or rental villa, should provide the plates, knives and forks, tables, etc. Check the wedding locations page for some of the best options in the area.
Catering and Private Chefs for Santa Teresa – Let Professionals Handle Your Dining Pleasure
While Costa Rica is known mainly for its pristine beaches and incredible paradise views, tourists should not assume that it is all that they can expect from this country. Those who are planning a trip to Santa Teresa with their friends and family for a special occasion, i.e. wedding, christening, anniversary, or birthday, hiring a catering company or private chef should be on the list of things to do.
Given that Santa Teresa is the perfect place to celebrate with the closest and dearest people in your life, the only thing that would complete the affair is excellent food that everyone can enjoy. As it happens, there are a number of excellent catering companies as well as private chefs whose service are available year-round. Before deciding the best person or service for the job, it is imperative to know which are the top choices.
Private Chef Giuseppe Morisco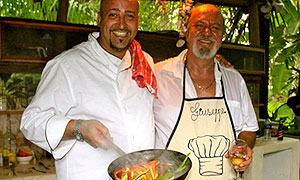 Those who have seen the second season of MasterChef (a cooking competition created and produced by famous British chef Gordon Ramsay) would be quite familiar with Chef Giuseppe and his incredible culinary repertoire. He now permanently resides in Santa Teresa and is highly invested in his private chef and catering service, which has become very popular among tourists as well as locals.
His philosophy on food is grounded mainly on simplicity of the dishes and fresh produce. He believes that Italian food at its heart is pure, unadulterated, and made up only of a few pristine ingredients. He aims to teach diners the value of pragmatic cooking, which is all about using the right technique and the freshest seasonal ingredients.
One of the most impressive things about Chef Giuseppe's cooking is his approach on the Costa Rica Fusion cuisine. While he is staunchly Italian, his cooking pays tribute to the local taste. His Costa Rica Fusion menu consists of a number of dishes that uses local ingredients, which are prepared using Italian cooking techniques.
Some of the scrumptious starters included in Chef G's menu include smoked salmon wrapped asparagus, grilled calamari (squid) with basil pesto, potatoes, and green beans, Farmers Market Salad, roasted red beets, and many others. The main courses are also quite hearty such as the Red Snapper that comes with caramelized and braised white onions. Diners can expect a great deal of seafood based dishes since Costa Rica has some of the best and freshest catch in the continent. However, meat lovers would also be equally pleased since there are a number of classic dishes that feature excellent cuts of pork and beef with an added unique twist.
Contact:
Website: Food Lovers Retreats – Phone: +506 8534-9799
Soma Chefs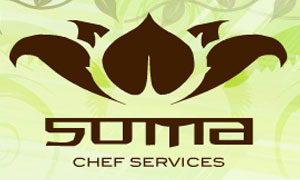 James Kelly is the executive chef of Soma Chefs and the brain behind this unique operation. Whether you are looking to hire a personal chef or a catering service, Soma Chefs should definitely be on the shortlist. Chef Kelly has been in the hospitality business for almost two decades now and he has made his mark on the local culinary scene in Santa Teresa. Hiring Chef Kelly and/or his catering or personal chef services affords clients the luxury of experiencing genuine Costa Rican gastronomic feast, with a touch of class that can only come from a culinary genius.
Soma Chefs provide a sample menu for clients, especially those who cannot quite decide what they want for their event/gathering. There are five ready menus to choose from, each of which features sumptuous dishes (made of seafood or meat, or both) that will satisfy not only the palate but the soul as well.
For clients with very specific food requirements and preferences, Soma Chefs make it a point to discuss the options thoroughly in order to come up with a menu that will please all diners. Children are also given due priority since the Chef recognizes the fact that younger palates are not as sophisticated as those of adults.
All clients have to do is make their preferences known and Chef Kelly will provide a number of appropriate choices for the menu.
Among the most popular local ingredients used in the sample menus include jumbo prawns, lobster, octopus, and Sashimi, all of which are caught and cooked within the same day.
Contact:
Website: www.somachefs.com – Phone: +506 8346-9774
Canape Catering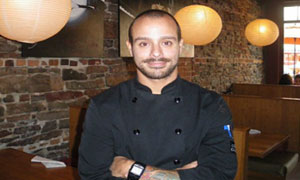 Despite its name, Canape Catering offers so much more than just canapes and finger foods to its clientele. In fact, this catering service is one that is often booked for weddings and large gatherings mainly due to the type and quality of food it provides for diners. The three sample menus by Canape Catering are testament to what this service can offer to clients, especially those with discerning palates. However, clients can freely design their own menu depending on what they want for a specific event, i.e. weddings, anniversaries, etc.
Chef Davin Rodriguez, a New York native, is the head of this clever operation and is the reason why Canape Catering was catapulted to popularity in Santa Teresa and beyond. His passion for food is complimented by his fondness of traveling, which allowed him to grasp many types of cuisines all around the world. His food is all about showcasing the freshness of the ingredients and letting them shine as opposed to obscuring the dishes with too many ingredients.
Chef Rodriguez's services are usually booked months in advance so interested clients should make it a point to make arrangements early if they want the best food and service for their event.
Contact:
Website: www.canapecateringcr.com
The Healing Cuisine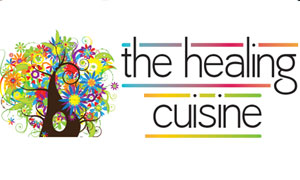 For many, healthy eating is merely a lofty aspiration especially when on vacation. This does not hold true for those who know about The Healing Cuisine and what it offers avid diners. The "Clean Getaway" vacation package is what makes this catering service so unique as it provides only the freshest and healthiest dishes to its clientele. What is even more impressive, however, is that the food they serve is actually quite evocative to the palate as opposed to boring and bland (which is what most people think of healthy cuisine).
This service also offers a Raw Detox Menu, which is mostly made of fresh produce (organic green vegetables and fresh fruits that are high in dietary fiber). The Healing Cuisine proves once and for all that there is no excuse for not eating healthy while on vacation.
Contact:
Website: www.thehealingcuisine.com – Phone: +506 8592-9134
Ono Cuisine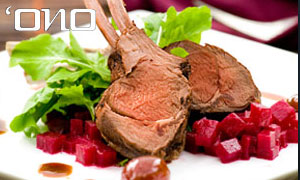 German Chef Torsten Radtke brings translates his encyclopedic knowledge of global cuisine into mouthwatering plates that would impress even the most discerning diners. Ono Cuisine is his brainchild and has been a very successful catering business since it opened its doors in mid-2000s. This catering service specializes in large events such as weddings, conventions, anniversaries, and affluent/elaborate dinner parties.
It also offers a waitstaff service, event planning and equipment rental, cooking classes, and cocktail (bar) service. Multi-course meals that feature dishes from all over the globe as well as local cuisine are what clients can look forward to when hiring the services of Chef Radtke and his staff.
Contact:
Website: www.onocuisine.com
Dining in Santa Teresa, Costa Rica is certainly just as much of an adventure as braving the waves or diving into the deep blue sea of this paradise on Earth.