Vacation Rentals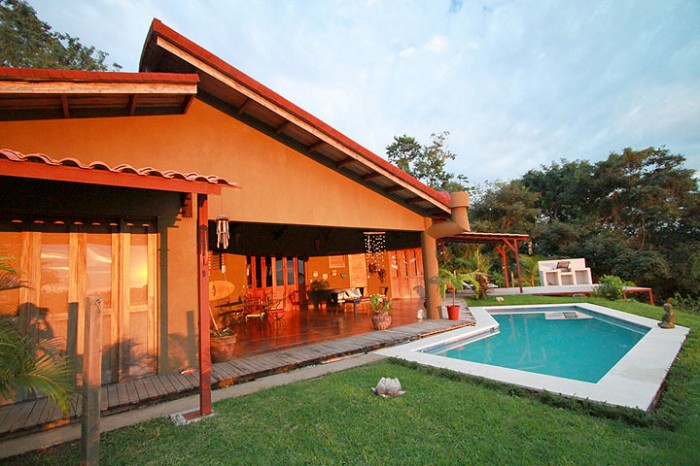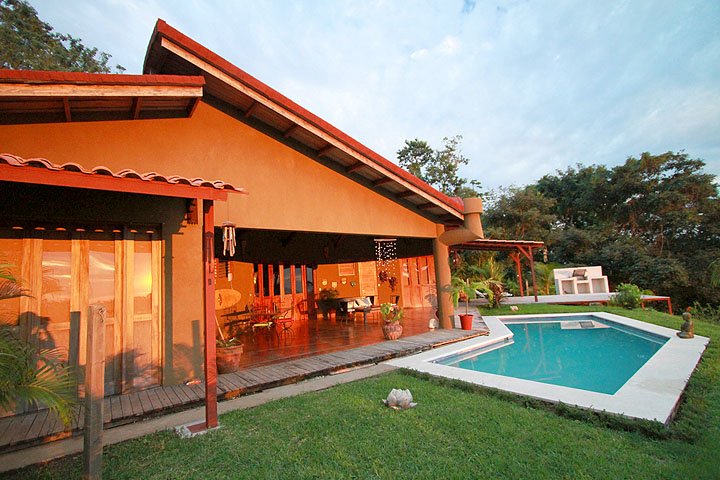 I've lived here and been involved with the the tourism industry for nine years, and one of the things I often recommend to people is to consider renting a villa instead of going to a hotel. I have a company (Tropisphere) that does villa rentals, so I have a ton of experience with this market.
Consider that for the price of a hotel you can have more than double the space. Also, depending on the season, you often can negotiate a great price… sometimes even as low as half the listed price, especially if you take the house for a week or more.
Many people come to this part of Costa Rica, fall in love with it, and start fantasizing about living here. If you're in a house instead of a hotel, you can get a much better idea of what it's like to actually live here. You can also see how you like the particular style of house that you're in, since there are so many types of construction/architecture in the area. If you're even slightly considering immigrating or buying a rental villa as an investment in Costa Rica, I recommend renting several villas for a few days each, to check out the construction styles and also different locations, so you can compare the climate of beach versus ocean view, versus small farm. They all have their advantages and most people really can't make a good decision about this until they try them all.
Vacation Home Rental Category Pages
Featured Rentals – A small selection of our favorite vacation rentals.

Malpais Rentals – Malpais houses for rent, mostly up in the hills.

Santa Teresa Rentals – Santa Teresa and Playa Carmen rentals, with lots of high end beachfront options and ocean view villas too.

Playa Hermosa Rentals – Playa Hermosa area houses for rent, including beachfront, ocean view, etc.
Disadvantages of a Rental Villa
More Work – A hotel is going to have all the facilities to take care of you, clean your room every day, etc, while most rental villas will only have someone once or twice a week. If you want more attention you can often ask the owner to arrange for more cleaning or other things like babysitting.

Food/Kitchen – Many hotels have a restaurant at least for breakfast, or a choice of food options within walking distance. In a rental villa, you're going to have to cook for yourself or go out to eat. Some rentals can arrange a cook for breakfast in the morning. If you want to spend big bucks, you can hire a private chef for other meals.

Booking Process – This part can be more difficult than with a hotel because most owners can't take a credit card, so you have to pay via PayPal, or do an international bank transfer. Plus, you usually have to pay 50% in advance to hold the rental, and often the balance 30 days before you arrive.
Other Useful Articles
Private Chefs – A list and description of chefs you can hire for your rental.
Honeymoon Villas – A selection of rental houses for honeymooners.
Malpais Surf Rentals – An article on our site about this.